Werma Intelligent Signal Technology Pays Off

It saves time and money
Warn. Guide. Protect.
WERMA signals make many applications safe. They warn, guide and protect – whether working on machines, plants, in logistics or on building technology. Supporting processes, making them safe and thereby keeping them running – that saves time and money. We refer to this as intelligent signal technology.
---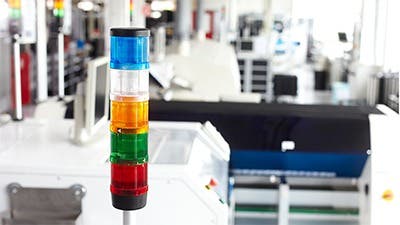 Mechanical engineering and plant construction
Signalling devices perform vital monitoring and control functions.
Fault signals
Warnings before shutting down
---
Safe, reliable and efficient
Our solutions perform important monitoring and control functions, particularly in the field of mechanical engineering and plant construction. All of the advantages come together here: Safety, reliability and efficiency with full flexibility and performance. Innovative products that are easy to install and use. Knowing that everything fits into place – this is what we at WERMA call intelligent signalling technology.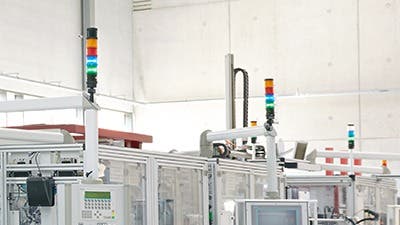 Machine safety
Signalling in line with EU guidelines
Safe applications
Safety-related signal technology
---
Safe applications in line with EU Machinery Directive

For applications with special risks, specific precautions must be taken in order to exclude these risks and ensure the highest level of safety. These applications are regulated by the EU Machinery Directive 2006/42EC. According to this directive, signalling devices can form part of such safety precautions and provide a warning of imminent danger. In principle, all WERMA products can be used in accordance with this directive. But we also offer specially designed products, depending on the type of application, to ensure functional safety in accordance with EN 13849-1 (PL) or IEC 61508 / IEC 61511 (SIL).
---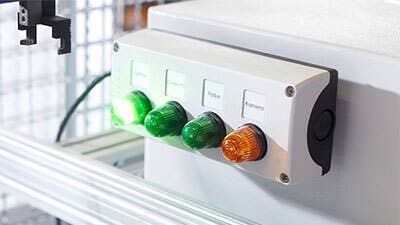 Switch cabinet and equipment engineering
Signalling for installed solutions and for small appliances and devices
Control and signalling units
Compact signalling solutions
---
Compact signalling solutions

The WERMA product range of visual and acoustic signalling devices offers numerous solutions for installation in control and warning devices or for device and equipment manufacturing. Various LED beacons, warning lights, buzzers and sirens as well as compact signal towers in appropriate sizes and versions are available.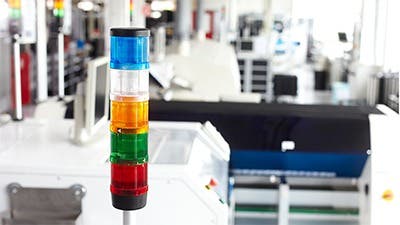 Automotive
Increase productivity with clever system solutions
Prevent downtime and idle time
Continuous improvement
Increase your productivity immediately

WERMA solutions allow you to monitor all work processes, identify bottlenecks immediately and initiate quick solutions and sustainable measures. The transparency gained with regard to down-time and idle time allows you to make continuous improvements and exploit all identified opportunities sustainably and to the full for the purpose of process optimisation.
---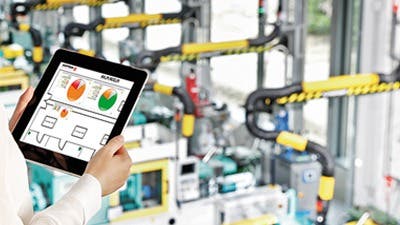 Industry 4.0 and networking
Simple retrofit networking
Clever factory solutions
Measure unproductive periods
More transparency for your processes
Connect your machines and plant, regardless of manufacturer, into a network, including even manual work stations. WERMA offers you simple, cost-effective, Industry 4.0 solutions for retrofitting!
Simple and self-explanatory
Transparency throughout the entire process
Increase your productivity immediately
Obtain detailed analyses at the press of a button
Logistics and shipping
Process-optimisation systems
Repair faults quickly
More units per hour
New solutions for shipping logistics

A world first - our signal towers can be turned into intelligent call and messaging systems connected via wireless networks. In contrast to conventional andon tools, these not only display faults, they also seamlessly document and analyse any malfunctions. This allows you to identify weak spots, continuously record unproductive times, and thus resolve problems without delay and reduce waiting times.
Clean room and food industry
Signalling in hygienic environments
Applications in the food and beverage industry
Applications in pharmaceutical and cosmetic industries
A hygienic design refers to the design of machinery and components that are easy to clean and maintain a sanitary condition for use in areas where bacteria or other harmful detergents might cause undesirable processing issues. The aim is to prevent design deficiencies that promote hygiene-related hazards or the risk of infection.
The CleanSIGN signal tower was specially developed and constructed by WERMA for use in cleanrooms, the food industry and areas with strict hygiene requirements.
Meets air purity class 2 in accordance with DIN EN ISO 14644-1 for clean rooms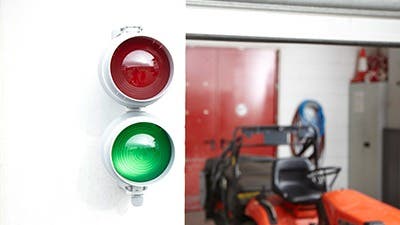 Building services and obstruction lights
Safety around obstacles, in airports and in buildings
Special obstruction lighting
Safe signalling for building services
Safety for aviation and in buildings
In the vicinity of airports and above a certain height, buildings, factory chimneys, towers, masts etc. must be marked with the aid of so-called obstruction lights.
This special lighting ensures that obstructions can be clearly seen by pilots even at night, twilight or in poor visibility. This makes obstruction lights an important feature of aviation safety.
In building services, signalling systems must be suitable for a wide range of different applications. Whether this involves being tamper-proof, extremely robust for public places, or having special approvals, such as VdS (damage prevention for business, industry and agriculture).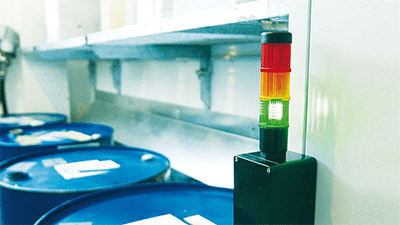 Explosion-protected signalling devices and extreme conditions
Signalling even in the most adverse conditions
Safety in gas, dust and vapour atmospheres
Signalling in unfavourable conditions
The operator of a system, or the installer commissioned by the operator, must first make maximum use of all possible primary explosion protection measures. Any remaining potentially explosive areas must be assessed with regard to the potential risks. This involves dividing the area into zones, determining the explosion group and defining the maximum permissible surface temperature.