Panel Innovation For Control Panel Builders
Panel Innovation For Control Panel Builders

It is a constant challenge to build high-performance control panel systems with a smaller footprint.
OMRON takes pride in providing high-quality products through innovative solutions for valued customers like you. We are committed to help businesses drive operational efficiency.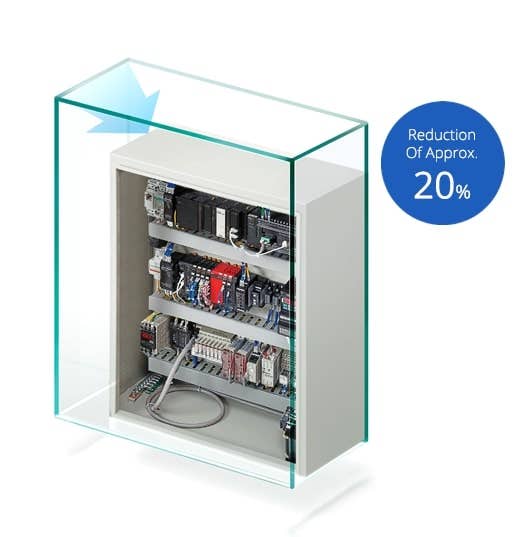 Cost Savings
By Downsizing 20%
To meet strong demands in downsizing facilities or equipments, we need to downsize control panels to be built into equipments.
As such, our panel components are designed to be lighter and slimmer in size. This effectively reduces costs on transportation and floor space of your facility.

Surplus Space
For Future Expansion
Using our slim and short-bodied panel components creates surplus space inside control panels. Businesses that retain their existing panels can experience up to 50% of space savings. This provides more flexibility in design changes and component additions, hence facilitating future expansion plans.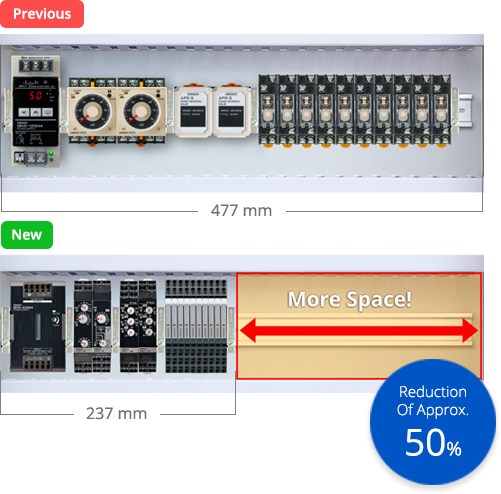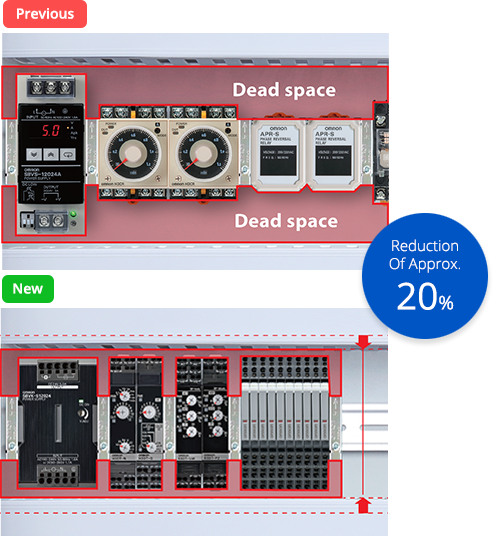 Unified Design
To Reduce Dead Space
With advanced downsizing design, our components reduce dead spaces in control panels by 20% and optimise the width between wiring ducts.
This design optimises space usage in the control panel, contributing to the downsizing of entire equipment.
Increase Product Lifespan
Better Heat Dissipation
Having difference in heights and depths in your control panel can cause uneven heat dissipation. This will increase the need for maintenance or product renewal. With the cost of downtime being so high, maintenance-friendly control panel design is important.
To improve the air circulation and reduce hot spots in control panel, we have unified our product heights. This improves the reliability of panel components, reduces failure rate, and lengthens the product life span. Panel businesses can enjoy more savings in the long run.