How Do You Locate Faulty Sensor In a Big Production Plant ?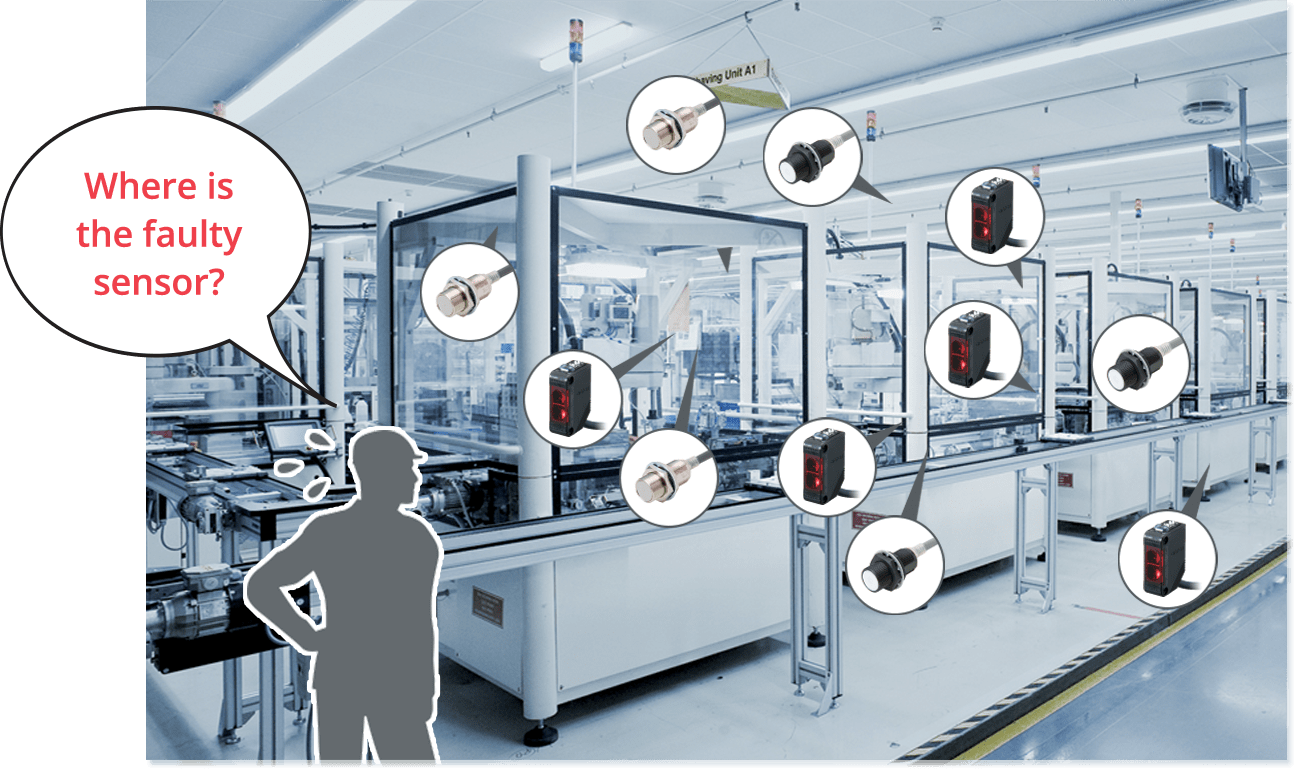 Locating a faulty sensor can result in painful and costly downtime for any production plant
Imagine a production plant with thousands of machines. Downtime is due to one faulty sensor will be a nightmare for any maintenance engineer, with troubleshooting taking hours to weeks.
How can we quickly and easily identify the exact point of failure?
Introducing

IO-Link enables continuous communication within the whole system, down to the sensor level. As such, accurate error data resulting from faulty sensors can be passed back in real-time to the maintenance engineers, without the need to check through thousands of sensors.
3 KEY ISSUES FACED BY ENGINEERS IN THE MANUFACTURING INDUSTRY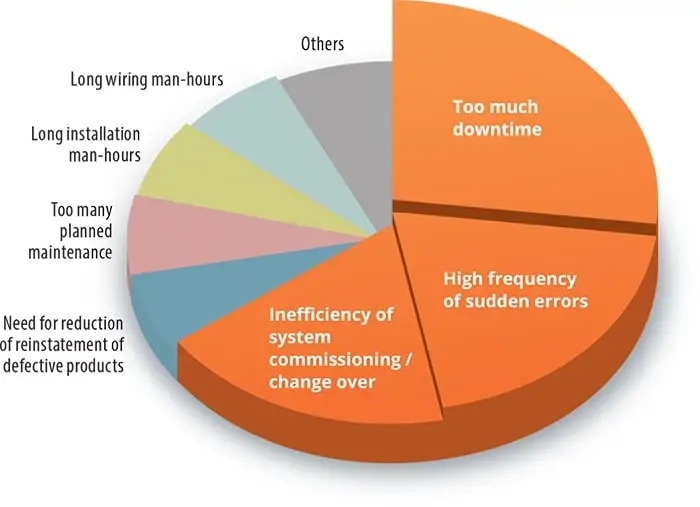 SOLVE STOP LOSS ISSUES ANDIMPROVE EQUIPMENT OPERATION RATE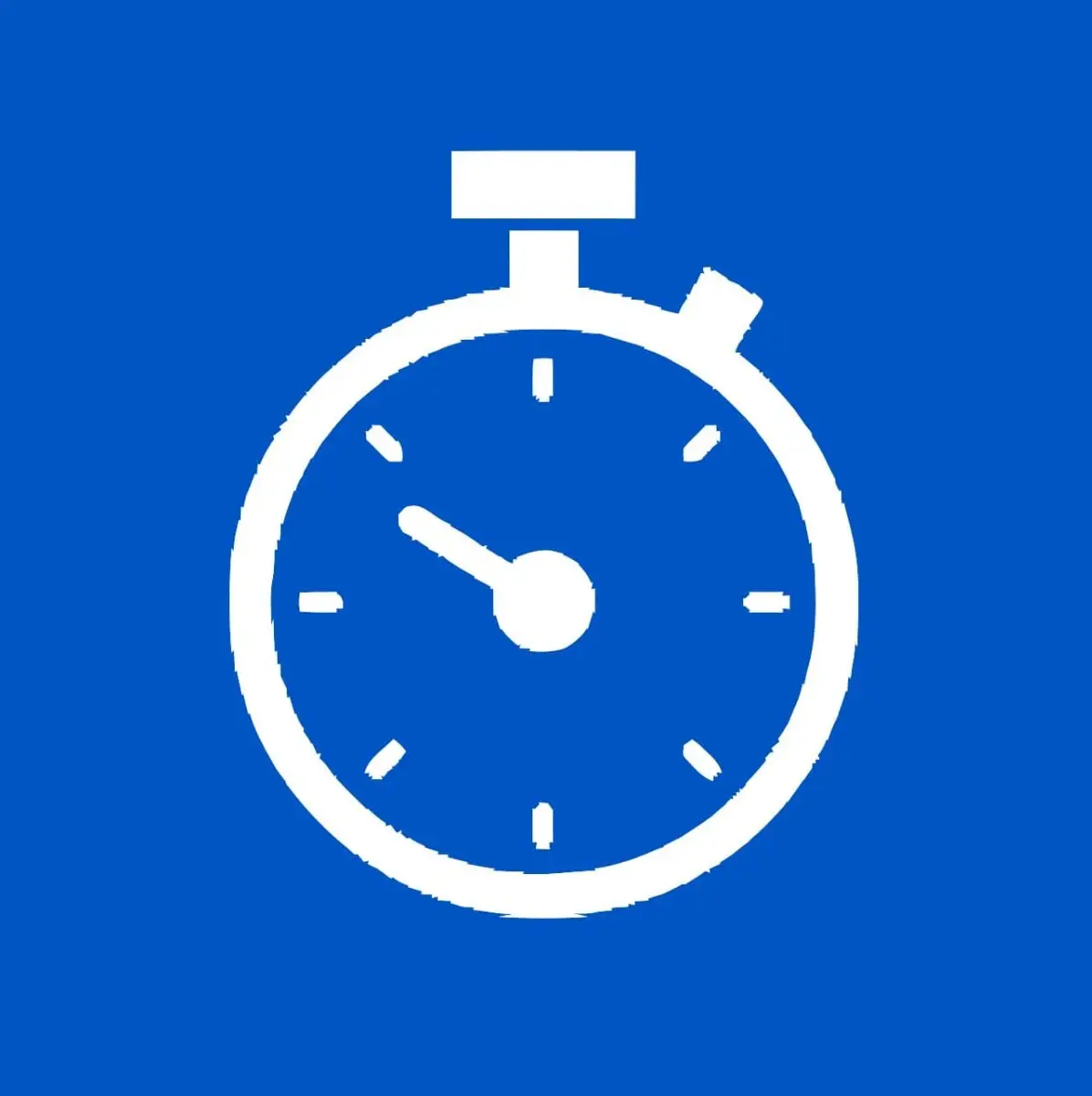 Shortest Recovery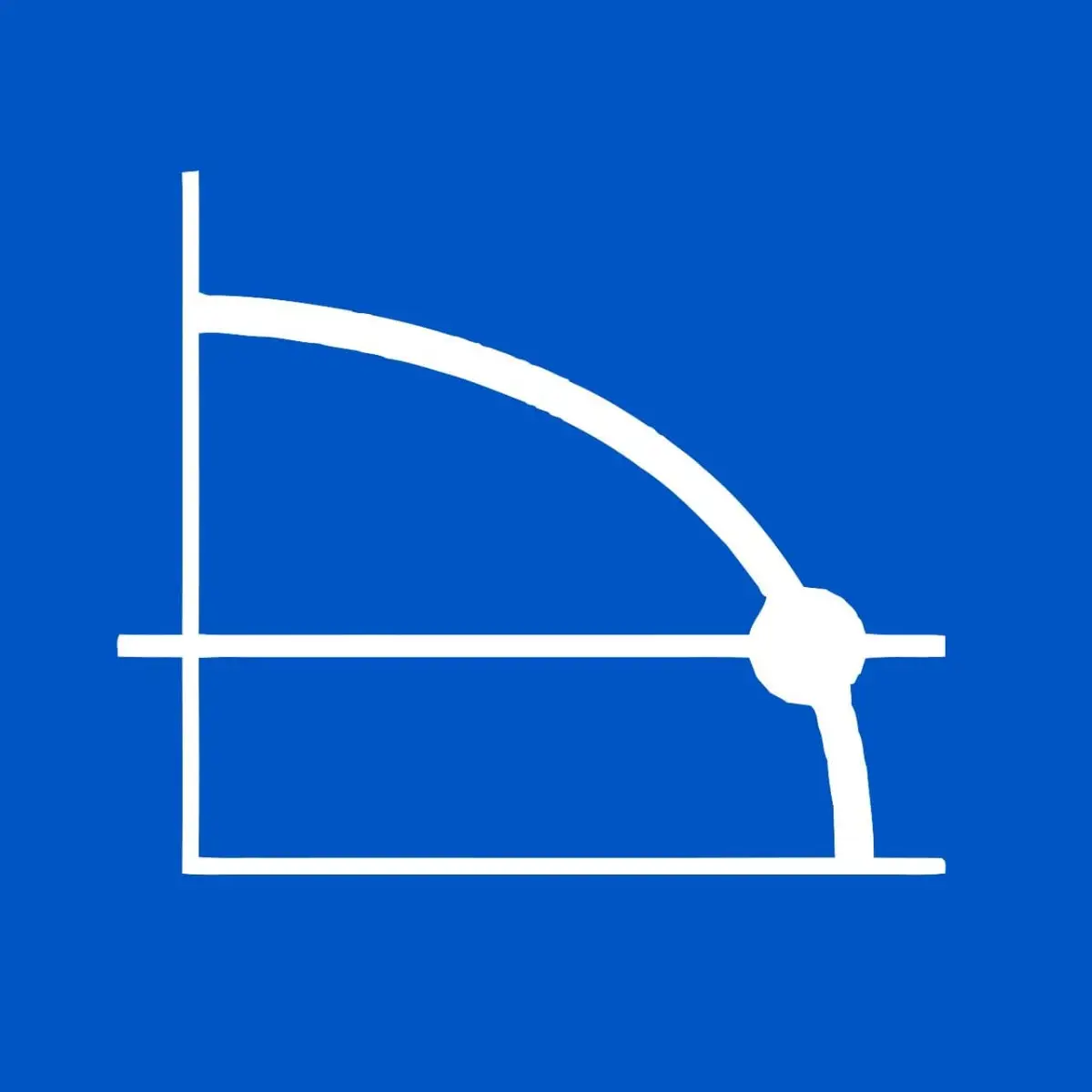 Predictive Maintenance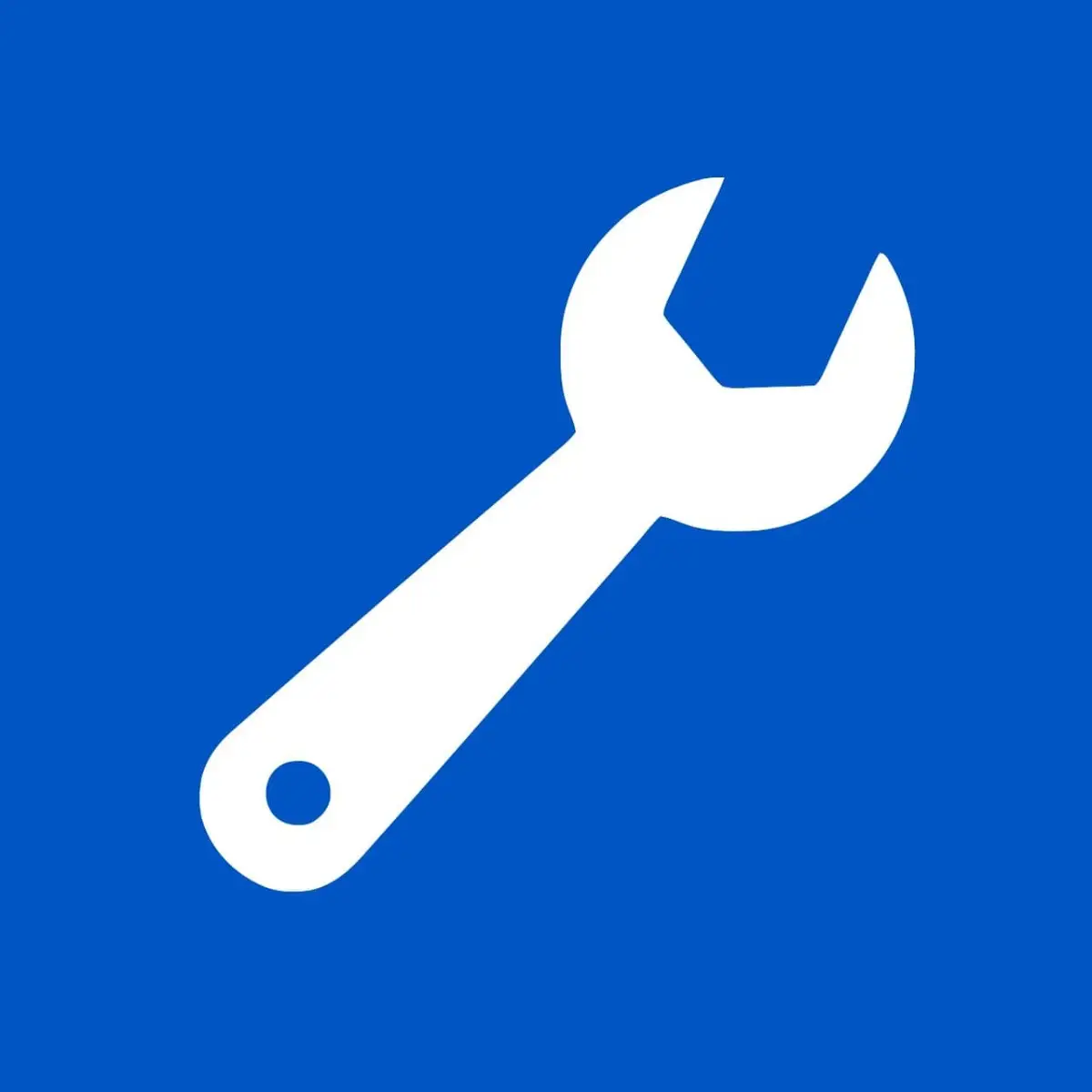 Efficient Setup Change