About 3M
The 3M Company is an American multinational conglomerate corporation operating in the fields of industry, worker safety, U.S. health care, and consumer goods. More than a century ago, 3M started as a small-scale mining venture in Northern Minnesota, then named Minnesota Mining and Manufacturing Company. Now a global powerhouse, 3M products improve the daily lives of people around the world.
3M supplies thousands of products to the global oil & gas industry. It delivers industry solutions across the entire value chain to help companies increase their productivity, efficiency, and safety for their workers
---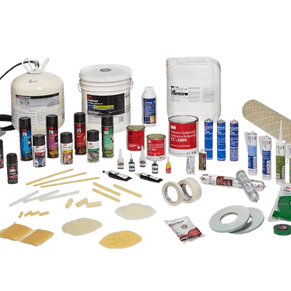 3M adhesives are available as liquids, pastes, tapes, films, and shaped solids. Each has characteristics to be considered for application effectiveness and efficiency.
Liquids and pastes readily fill voids to enhance mechanical adhesion. Many liquids can be sprayed to cover large areas.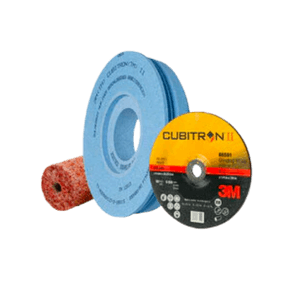 Abrasives are ideal for heavy and high-pressure applications like weld removal, beveling, and other heavy grinding applications. There's a 3M abrasive belt, disc, or wheel that could help boost productivity and safety in almost every application.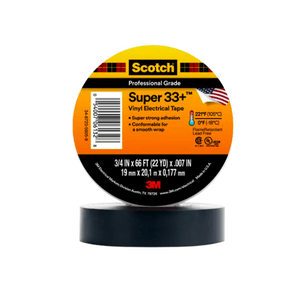 3M has been in business for over 100 years and entered the world of tape in 1925 when we invented masking tapes. 3M invention of Scotch Brand No. 33 Electrical Tape in the 1940s marked a new chapter for insulating electrical connections and for the past 70 years, groundbreaking improvements put 3M at the forefront of vinyl tape innovations.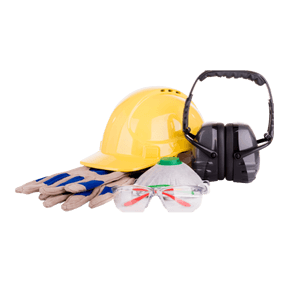 PPE is equipment worn to minimize exposure to hazards that cause serious workplace injuries and illnesses. These injuries and illnesses may result from contact with chemical, radiological, physical, electrical, mechanical, or other workplace hazards. Personal protective equipment may include items such as gloves, safety glasses and shoes, earplugs or muffs, hard hats, respirators, or coveralls, vests, and full-body suits.
---
Frequently Asked Questions (FAQs)
There are some basic rules to follow when you're selecting electrical tape.
Vinyl backed tapes have a strong, flexible, abrasion resistant PVC backing which provide a barrier from moisture and corrosive elements. They are often the first and most economical choice for primary and secondary insulation.
Mastic tapes offer excellent adhesion and sealing characteristics to metals, rubbers, synthetic cable insulations and jackets. They provide UV resistance and are designed for outdoor conditions because they quickly and easily seal out moisture.
Rubber tapes are designed for use in splicing and terminating wires and cables with options rated up to 69kV. They have excellent physical and electrical properties and are ideal for adding moisture protection and padding to electrical connections and cables.
With 3M VHB Tapes, you can maintain consistency from sketch to construction, eliminating distracting, visible fasteners, like screws and bolts.
These high-strength, double-sided acrylic foam tapes let you quickly and easily create a long-lasting bond that actually builds strength over time.
With the ability to join a variety of materials including aluminum, steel, glass, plastics and painted and powder-coated surfaces, they provide resilient bonding solutions in just about anything you can dream up.
Designed for those hard-to-stick-to surfaces, 3M Sealing Tape 8777 offers a resilient and waterproof solution for tough applications. 3M built this tape to be durable in extreme temps and resistant to the wear and tear of harsh environments.
3M PPE products include disposable respirators, reusable respirators, hearing protection (earmuff, earplugs), protective eyewear, head and face protection, welding protection, gloves, shirts, and jackets.
3M offers two types of eye protections, inclduing safety glasses and safety googles
According to AOA, eye injuries in the workplace are very common. The National Institute for Occupational Safety and Health (NIOSH) reports that every day about 2,000 U.S. workers sustain job-related eye injuries that require medical treatment. However, safety experts and eye doctors believe the right eye protection can lessen the severity or even prevent 90% of these eye injuries.
3M water filter lasts from 6 to 12 months depending on usage
You should replace your water filter every two to six months