Get additional discounts by applying these vouchers!
About Schneider Electric
Schneider Electric (SE) is a French multinational company providing energy and automation digital solutions for efficiency and sustainability. SE drives digital transformation by integrating world-leading process and energy technologies, end-point to cloud connecting products, controls, software, and services, across the entire lifecycle, enabling integrated company management, for homes, buildings, data centers, infrastructure, and industries. SE is the most local global company. They are advocates of open standards and partnership ecosystems that are passionate about our shared Meaningful Purpose, Inclusive, and Empowered values.

---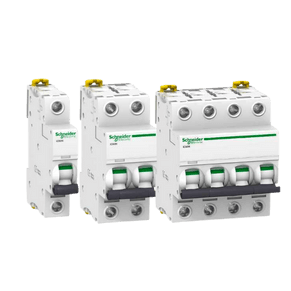 Acti 9 Miniature Circuit Breakers
A Miniature Circuit Breaker (MCB) is an automatically controlled electrical switch used to safeguard and protect low voltage electrical circuits from getting damaged by excess current flowing from an overload or short circuit. During network outages, it immediately shuts off the power circuit (both fault and overload conditions). Because it is more sensitive to changes in current, the MCB is reliable in detecting such situations.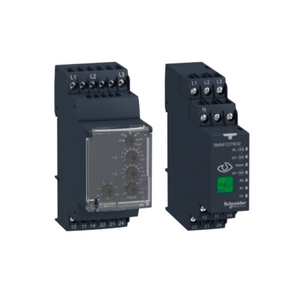 Zelio Control
Zelio Control relays monitor and detects abnormal operating conditions concerning phase, current, voltage, frequency, speed, or temperature. The relays inform users of abnormal conditions, and allow them to initiate the necessary corrective actions before a serious and costly breakdown can occur.
---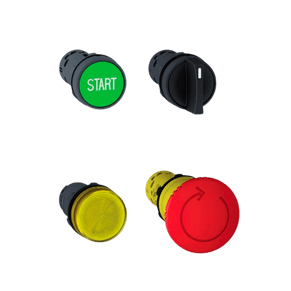 Push Buttons and Pilot Lights
As the world leader in push buttons, switches, and pilot lights, Harmony range push buttons are the benchmark for operator efficiency and effectiveness. It ensures a robust, safe, ergonomic, and easy control of machines and manufacturing lines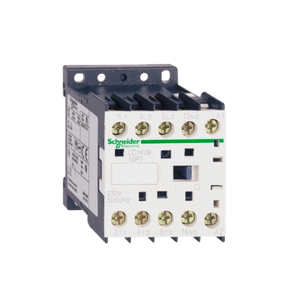 Industrial Contactors
Discover TeSys, a range of reversing contactors and electrical magnetic switches, designed to make and break current for a variety of applications, including IEC and NEMA. TeSys offers high reliability and a long mechanical and electrical life and comes with a complete line of accessories for motor and load control
Popular Products from Schneider
---