Label Printing | Safety Label Printing Solutions | ElectGo
Why it is worth to invest a label printer?
Signs and labels are being used one way or the other in every company. With the right visuals in the right places, as well as the colour that gets noticed, your employees can have the information they need at a glance. That way, you can provide a safe working environment for your employees. Sometimes, sourcing for the labels and signs you want can be very time consuming, therefore, it would be handy to have an in-house label printer.
Furthermore, here are three reasons why you should invest on an in-house label printer:
1. Save time and cost
Sourcing appropriate labels and signs can often be time-consuming, especially when there are specific words and sizes requirements. In addition, when you purchase the signs and labels, it is always more cost-effective to order in more quantities, it causes you to spend more if you only need a small amount. However, with your own label printer, the cost is more evenly distributed to all the labels you print accordingly. Furthermore, by having an in-house label printer, it helps to save your time and improve productivity as the labels could be readily available at your fingertips, you can print exactly what you want and how many you want 24 hours a day!
2. Flexibility
Imagine that there is a last-minute change in design or/and size to the label and you need them immediately, won't you be frustrated if you did not hear back from the printing company right away or worst, they could not meet your timeline? If you have invested in a label printer, it will be at your disposal. You can print the label in different designs, shape and colour to have a clearer picture which one is the best before making the final decision. It is able to give you the flexibility to design or make changes to your labels whenever and wherever!
3. Meet labelling requirements
Singapore has adopted GHS in the workplace since 2008. Under the Work Safety and Health Regulations which are administered by the Ministry of Manpower (MOM), chemical manufacturers and suppliers are required to classify and label their products. A label printer will allow you to print as many labels as you need without overprint to meet the labelling requirement and at the same time eliminating any penalties.
Find a suitable printer which suits your need
A good printer can help you to save time and money, as well as improve productivity. Our Max, Brady and Epson label printers are able to ease and speed up your printing process. You can create your own customised label today by choosing a printer which best suits your needs.
Label Printing Solutions
Max Sign & Marking Solutions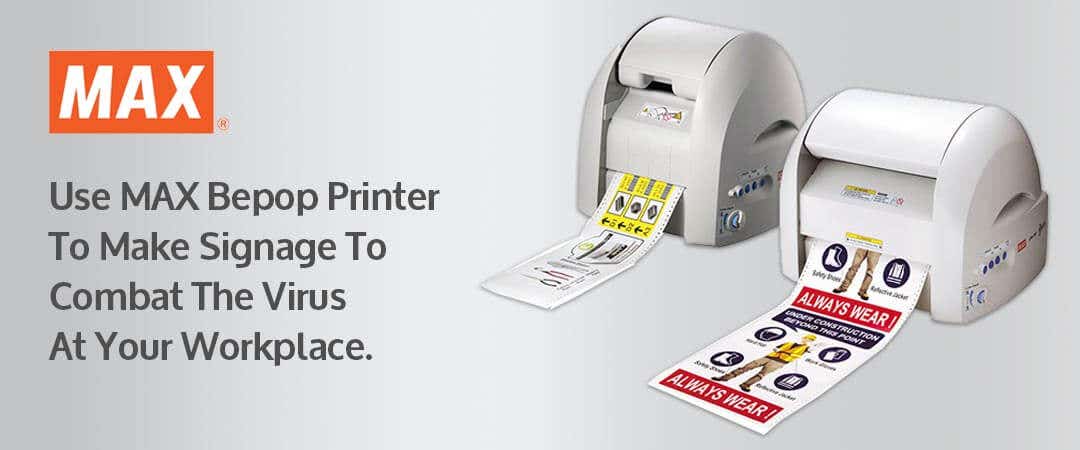 Every company needs signs and labels. MAX has a safety sign and label maker featuring "All-In-One" capability. The advantages are obvious. Print custom signs on-demand and in-house.
MAX's Bepop machine is a cost and time-efficient label printer. Max printer is used in manufacturing, chemical plants, education and health care facilities and many more. Make exactly the label you want, when you want it.
The unique plotter cutter on the machine allows one to create custom signs of any shape and size. Using MAX Sign & Marking Solutions facilitates time and cost savings and improves your work processes.
Brady Multicolour Sign and Label Printers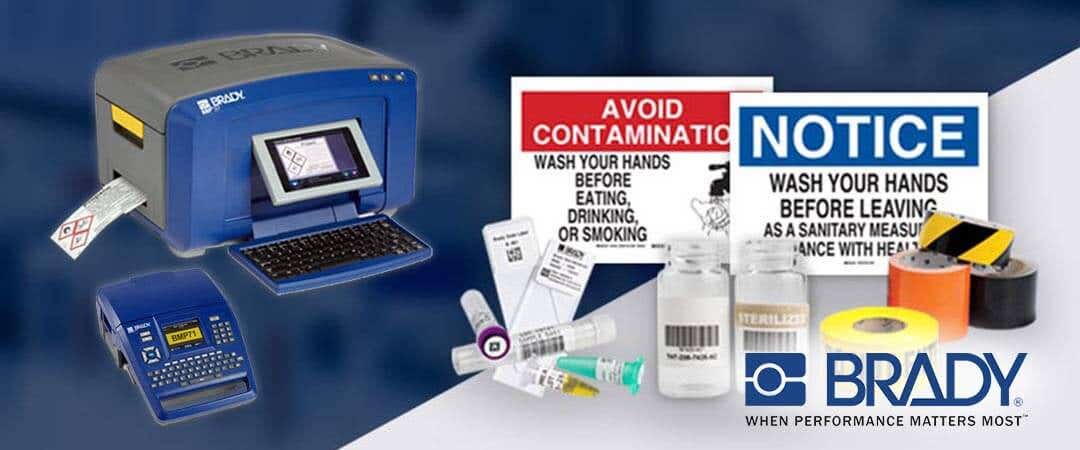 No more complex, tedious design steps. Now you can just walk up and print – anyone can do it.
Create custom signs and labels right now. Brady printers has the fastest, easiest operating system, so anyone on your team can design visuals with little to no training.
Label design apps to quickly create safety signs, pipe markers, GHS, arc flash, right-to-know labels and more.
• Connect to your PC to print labels created through Brady Workstation apps
• USB port for importing files, fonts and graphics
Epson On-demand Colour Label Printers
From 4" to 36" width, there is a label that meets your printing needs. Epson colour on-demand printers are designed to give you high flexibility and design variety in short print runs.