About KDK
Kawakita Denki Kigyosha (KDK) has been an industry pioneer in Indoor Air Quality (IAQ) since its establishment in 1909. They are committed to providing safe, reliable, and environmentally friendly products to their customers through the innovative and advanced technology of "Wind" and "Air".
With extensive experience and professional know-how, KDK expands its businesses globally by collaborating with KDK business partners, providing customers with timely delivery and IAQ solutions and products, and actively developing value-added products to fit different markets by product diversification.
Now, apart from celebrating its 110th anniversary, KDK continually makes efforts to fulfill its corporate social responsibilities by promoting green and comfortable life and creating a healthy living environment for its trustworthy customers around the world.
---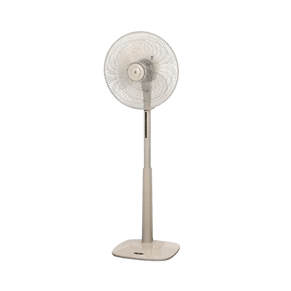 How KDK Living Fans are built differently from the rest?

Over the years, the technology incorporated into living fans has also vastly improved. Besides the standard timer and speed settings, KDK has developed innovative technologies that are aligned with our mission to be a fan specialist that improves indoor air quality.
The All New YU50X Industrial Wall Fan has a built-in aluminum blade design to generate higher air velocity and a guided vane design that directs swirling flow into straight and restricted flow up to 10m.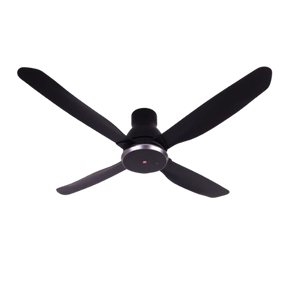 KDK goes above and beyond the CPSR's requirements, all to safeguard you and your family. So when shopping for a ceiling fan, always consider the safety aspect as the last you would want is for it to suddenly come crashing down on your head, hurting you and your loved ones.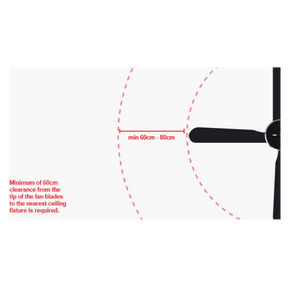 How To Choose The Right Ceiling Fan?

A ceiling fan is an essential electronic appliance for every household. KDK offers a wide variety of options, so choosing the right ceiling fan may not be an easy task. Regardless of whether you're buying for the first time or replacing an old fan, furnishing a space indoors or outdoors, there's a lot to consider. To help you along this journey, we've written a short guide on how to choose the right ceiling fan for you.
---
Popular Products from KDK
---

Frequently Asked Questions (FAQs)
Our ceiling fans operate in only an anti-clockwise direction.
We strongly encourage you to engage a licensed installer to perform the installation.
We encourage our customers to install a separate on & off switch for each ceiling fan and not tag on the light source or wiring.
We regret to inform you this is not allowed. There is a high risk of components malfunctioning with time.