Get additional discounts by applying these vouchers!
About ABB
ABB is a leading global technology company that energizes the transformation of society and industry to achieve a more productive, sustainable future. By connecting software to its electrification, robotics, automation, and motion portfolio, ABB pushes the boundaries of technology to drive performance to new levels. With a history of excellence stretching back more than 130 years, ABB's success is driven by about 105,000 talented employees in over 100 countries


---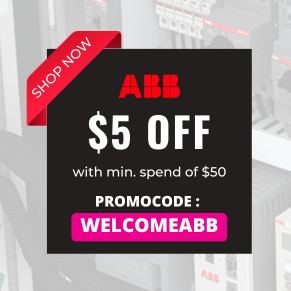 Select any ABB items and add them to your cart to get $5 off !

"WELCOMEABB" code is applicable to registered users only. Sign up for an account for free to be entitled to member pricing as well.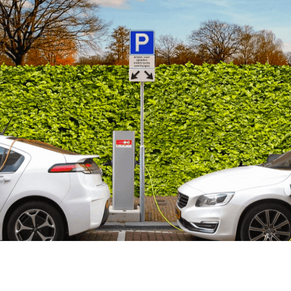 Electric Vehicle Charging Infrastructure in Singapore

These charging systems must comply with the EMA's regulatory requirements. Specifically, the required EV charging standard is TR25:2016 and can either be AC or DC chargers. In installing these charging systems, operators must engage a Licensed Electrical Worker (LEW) to install, test, and certify the fitness of EV Supply Equipment (EVSE) installation. EV charging operators must also comply with laboratories accredited by the Singapore Accreditation Council.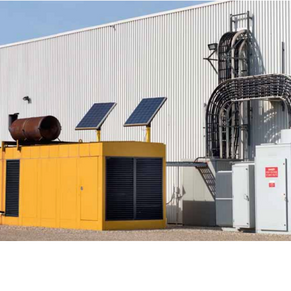 A system able to switch the supply from the main line to an emergency line reduces problems caused by faulty conditions in the public network to a minimum. These operations, commonly known as "automatic switching", comprise sequences that automatically control the installation components (the circuit-breakers play a fundamental role) without interventions from the operator.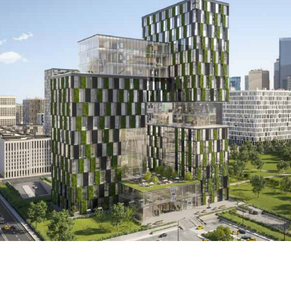 Solutions For Electrical Installation In Buildings

The catalog of Electrical installation solutions for buildings comes in two separate but integrated volumes: one dedicated to the description and easy selection of products code and one for professionals searching for in-depth details and specifications, installation examples, and special technical solutions.

---
Popular Products from ABB
---
Frequently Asked Questions (FAQs)
Frequently Asked Questions (FAQs)
1. Looking for ABB RCCB with type A, 4P, 100A and 300mA.
You may consider ABB 2CSF204101R3900.
2. Looking for equivalent model Allen Bradley Contactors 100-C16-ZJ-400 and 100-SA-10.
You may consider ABB AF26Z-30-00-21 and AF26-40-00-11 with CA4-22M.
3. Looking for ABB MCB 2P with 6kA breaking capacity, 32A and C curve.
You may consider ABB 2CDS252001R0324.
4. Looking for ABB Contactors to connect to a motor with 5.5kW at 400V, 1 auxiliary NO contact and supply voltage is 230VAC.
You may consider ABB AF12-30-10-13.
5. Looking for a Power Meter with RS485 that can monitor 3 phase and Single phase system.
You may consider ABB M4M 20 with Modbus RTU 2CSG251141R4501