About 3M
The 3M Company is an American multinational conglomerate corporation operating in the fields of industry, worker safety, U.S. health care, and consumer goods. More than a century ago, 3M started as a small-scale mining venture in Northern Minnesota, then named Minnesota Mining and Manufacturing Company. Now a global powerhouse, 3M products improve the daily lives of people around the world.
---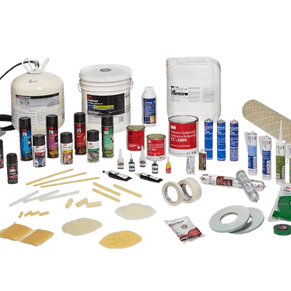 Adhesives and Tapes
3M adhesives are available as liquids, pastes, tapes, films, and shaped solids. Each has characteristics to be considered for application effectiveness and efficiency.
Liquids and pastes readily fill voids to enhance mechanical adhesion. Many liquids can be sprayed to cover large areas.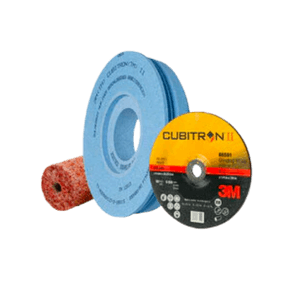 Abrasives
Abrasives are ideal for heavy and high-pressure applications like weld removal, beveling, and other heavy grinding applications. There's a 3M abrasive belt, disc, or wheel that could help boost productivity and safety in almost every application.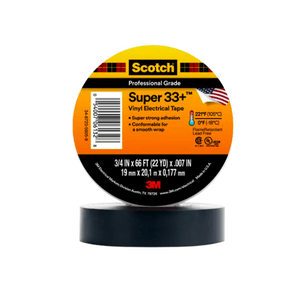 Electrical Market Products
3M has been in business for over 100 years and entered the world of tape in 1925 when we invented masking tapes. 3M invention of Scotch Brand No. 33 Electrical Tape in the 1940s marked a new chapter for insulating electrical connections and for the past 70 years, groundbreaking improvements put 3M at the forefront of vinyl tape innovations.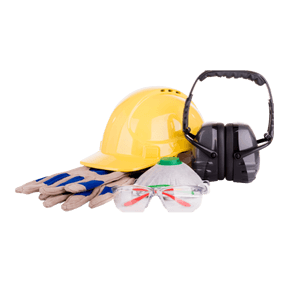 Personal Protective Equipment
PPE is equipment worn to minimize exposure to hazards that cause serious workplace injuries and illnesses. These injuries and illnesses may result from contact with chemical, radiological, physical, electrical, mechanical, or other workplace hazards. Personal protective equipment may include items such as gloves, safety glasses and shoes, earplugs or muffs, hard hats, respirators, or coveralls, vests, and full-body suits.